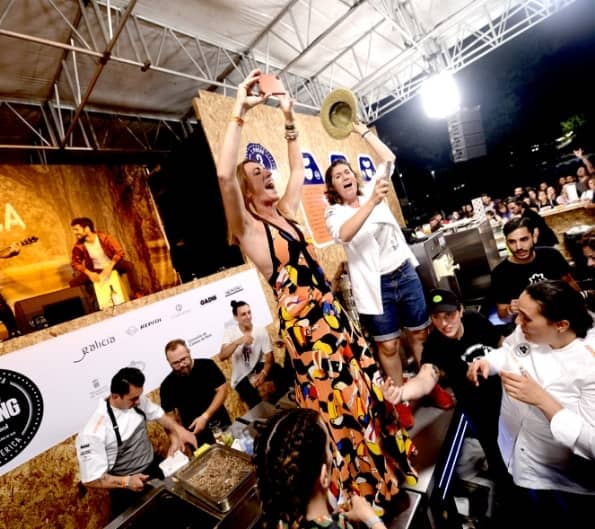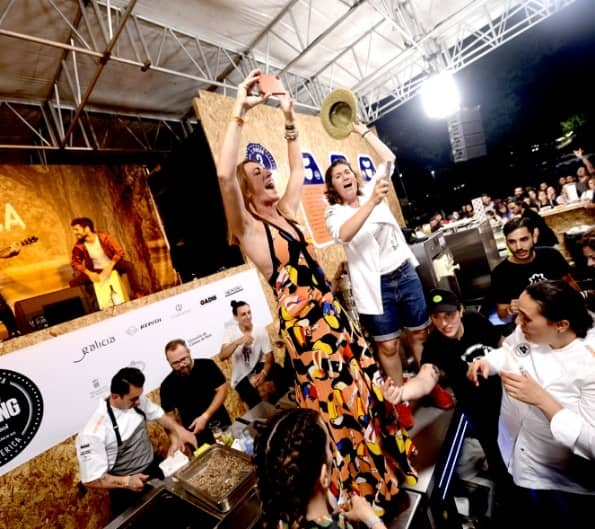 PortAmérica acoge desde su primera edición la fusión perfecta entre ritmo y cocina: el ShowRocking. Chefs de renombre internacional se dan cita en PortAmérica durante tres días con el objetivo de hacer disfrutar a los asistentes con sus pinchos creados especialmente para el festival (es decir, para ti).
¿Podría ser mejor? ¡Sí! En el ShowRocking tienen lugar actuaciones sorpresa de nuestros artistas favoritos. Ya han pasado por él Depedro, Iván Ferreiro, Camilo Lara, De la Puríssima, Jenny and the Mexicats, PRESUMIDO… y muchos más.
El ShowRocking se encuentra en la Azucreira de Portas, dentro del recinto de conciertos de PortAmérica, por lo que puedes acceder a él con tu abono para el festival.
¿Hambre de ShowRoking? ¡Te esperamos!
NOVEDADES MUY DULCES: SECCIÓN DE PASTELERÍA


En nuestra décima edición se sumó al ShowRocking una nueva sección de pastelería. Un toque dulce que llegó para completar una experiencia gastronómica que aúna tradición, vanguardia, fusión e innovación, Estrellas Michelin y multitud de reconocimientos
El ShowRocking forma parte de PortAmérica desde sus inicios, desde que tuvimos la idea loca de unir en una gran cocina al aire libre a decenas de Chefs de prestigio llegados de ambos lados del Atlántico. El ShowRocking significa pasar del trabajo solitario en los restaurantes y obradores a cocinar al son de la mejor música y a cielo abierto. La experiencia resultó ser extraordinaria y un escenario de muchos de nuestros mejores momentos. Y merecía contarlo en formato audiovisual: Esa Maldita Felicidad es una road movie de cocineros, músicos y cocineros-músicos de las dos orillas del Atlántico con un destino final único: el Festival PortAmérica.